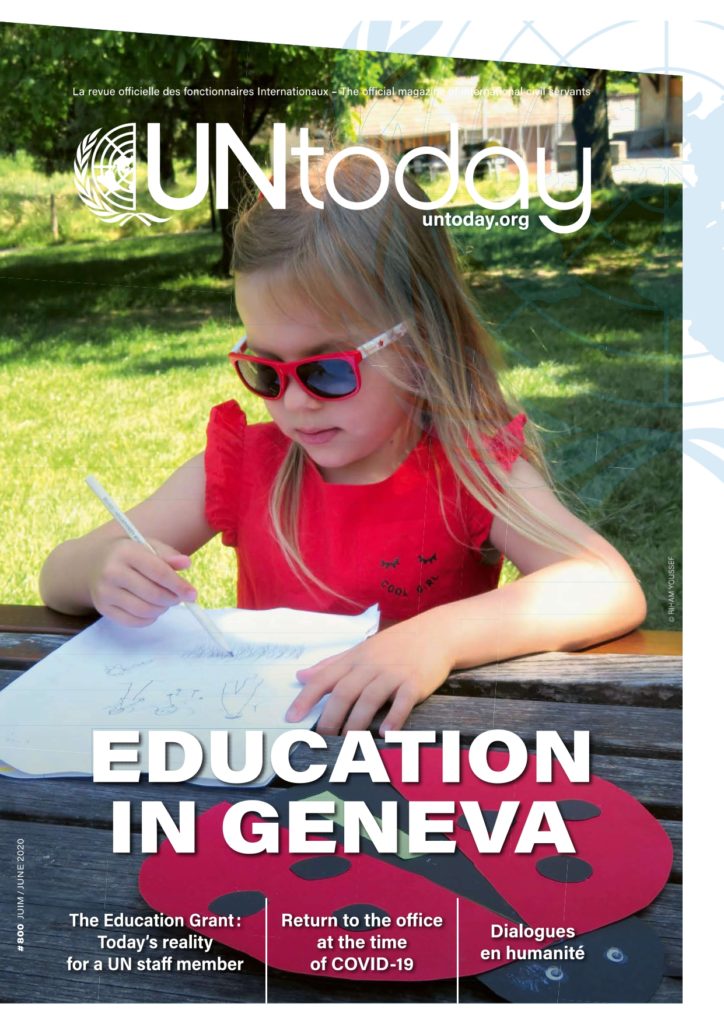 Welcome to UN Today. June's issue of the Geneva staff magazine looks at the benefits and challenges of educating your children in Geneva, whether public or private. With the new school year around the corner, we hope you find this guide useful.
The magazine also highlights:
The life of consultants, whose lives have been made more precarious by Covid
The faces behind the planning for return to office
The reopening of UN Beach and what lies in store this summer
How Covid has affected the UN's 75th anniversary plans
UN Today is your magazine. Please contact us at admin@untoday.org if you would like to contribute an article that would be of interest to staff for our next issue.
---
Bienvenue à « UN Today ». Le numéro de juin du magazine du personnel à Genève est consacré aux avantages et aux défis de l'éducation de vos enfants, que ce soit dans le système privé ou public. Nous espérons que vous trouverez ce guide utile avec l'approche de la rentrée scolaire.
Le numéro de juin met également la lumière sur :
La vie des consultants, dont la situation est devenue plus précaire à cause du Covid
Ceux qui travaillent dans l'ombre pour préparer le retour au bureau
La réouverture de la plage de l'ONU et ce qui vous attend cet été
L'impact du Covid sur les célébrations du 75ème anniversaire de l'ONU
UN Today est votre magazine. Si vous souhaitez contribuer au prochain numéro en rédigeant un article intéressant la communauté de l'ONU à Genève, n'hésitez pas à nous contacter à l'adresse suivante : admin@untoday.org.