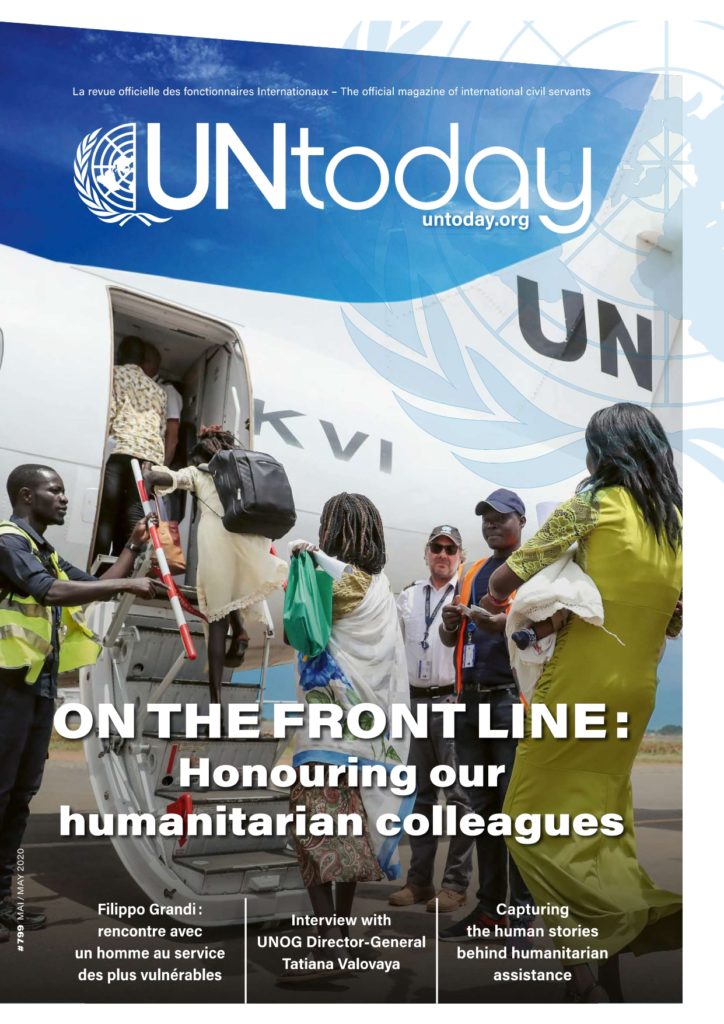 Dear Colleagues,
We are pleased to share with you May's issue of Geneva staff magazine, UN Today. We hope you enjoy reading it as much as we have in putting it together.
The main highlights, based on your contributions, include:
Features on staff working in the humanitarian sector during these challenging times
How the UNOG DG is leading the management of the crisis
The implications of COVID on Geneva Airport
Photos of Geneva and the Palais under COVID
UN Today is your magazine. Please contact us at admin@untoday.org if you would like to contribute an article that would be of interest to staff for our next issue.
In the meantime please stay safe at home.
---
Nous sommes heureux de vous présenter le numéro de mai du magazine du personnel de l'ONU à Genève, UN Today. Nous espérons que vous prendrez autant de plaisir à le lire que nous en avons eu à lui donner le jour.
Les points forts de ce numéro, qui a été réalisé grâce à vos contributions, portent sur :
Le personnel travaillant dans le secteur humanitaire en ces temps difficiles ;
La gestion de la crise par la DG de l'ONUG ;
Les conséquences de la pandémie pour l'aéroport de Genève ;
L'aspect de Genève et du Palais (en photos) pendant la pandémie.
UN Today est votre magazine. Si vous souhaitez contribuer au prochain numéro en rédigeant un article intéressant la communauté de l'ONU à Genève, n'hésitez pas à nous contacter à l'adresse suivante : admin@untoday.org. En attendant, prenez soin de vous et protégez-vous en restant à la maison !